WHITE COAT CEREMONY OF S.D.M. COLLEGE OF DENTAL SCIENCES & HOSPITAL, DHARWAD
SDM College of Dental Sciences and Hospital, Dharwad, conducted the White Coat Ceremony on 12th August 2019 in the College Auditorium.
The ceremony is a tradition of the college where the doctor's white coat is ceremoniously presented to the new third year BDS students who begin the clinical years of the training. The students embark on treating the patients during this period of the BDS course.
Dr. Srinath Thakur, Principal welcomed the dignitaries, students and parents. In his address to the students, he emphasized professionalism and a disciplined approach towards patient care services at the college hospital. Dr. Y. N. Irkal, General Surgeon, Shreeya Multi Speciality Hospital, Dharwad was the Chief Guest for the function and he stressed the need for dedication and commitment and also congratulated them on entering the Clinics. Dr. Niranjan Kumar, Hon'ble Vice Chancellor, Shri Dharmasthala Manjunatheshwara University, Dharwad presided over the function and stressed on importance of patient care.
Dr. Lt. Col. U. S. Dinesh, Registrar, Sri V. Jeevandhar Kumar, Pro-Vice Chancellor (Admn) of Shri Dharmasthala Manjunatheshwara University, Dharwad, Dr.K.V.V. Prasad Dean (Academics), Dr. Ramesh Nadiger, Dean, (Support Services), Dr. Venkatesh Naikmasur, Dean, (Administration) of SDM College of Dental Sciences & Hospital, Dharwad graced the occasion.
Photographs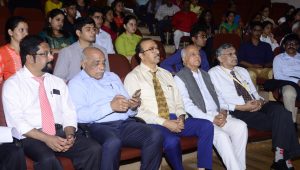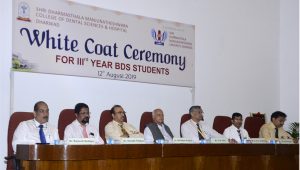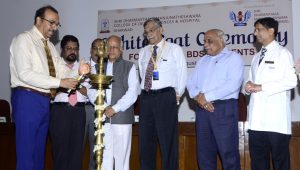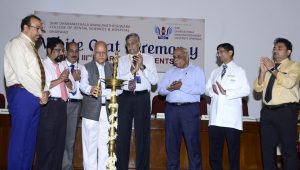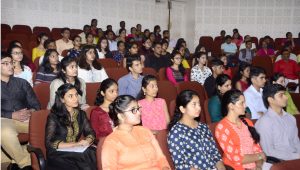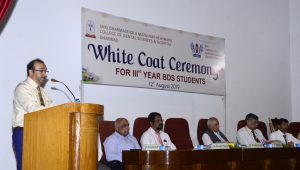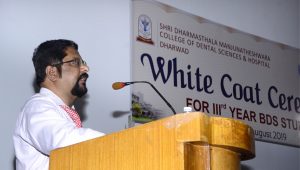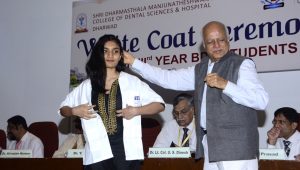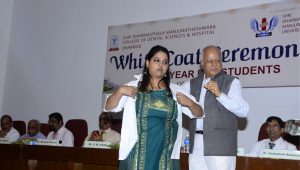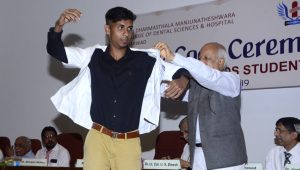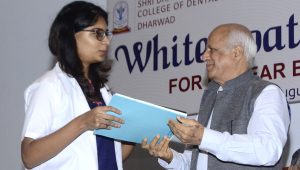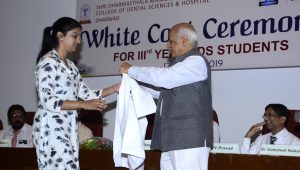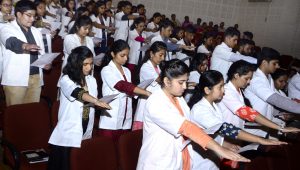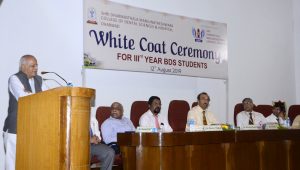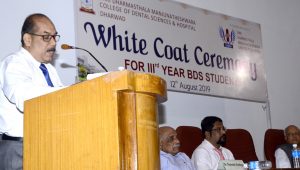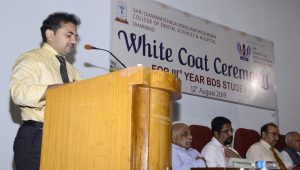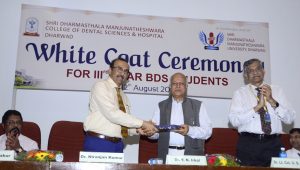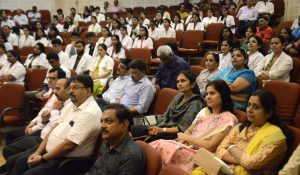 —