Department of Periodontics
The department has separate working clinics for Postgraduate and Undergraduate students. A central sterilization room looks after the overall sterilization and disinfection of instruments, materials working area and laundry. Weekly seminars, journal club presentations and tutorials for students are conducted in the Seminar room. Department has the latest audiovisual facilities and free access to the high speed internet. Postgraduates have a separate room for themselves where they have their individual lockers to keep their records and personal belongings. The department has a good patient inflow, on an average about 100 patients visit the department for treatment daily. At the undergraduate level we impart training as small group discussion as well as in an individual manner so as to prepare a student to diagnose and treat the diseases of the supporting structures of the teeth on a daily practice basis and make appropriate referrals for advanced care. It also trains students for further training in Periodontics & Implantology. The postgraduate program in Periodontics aims at producing a graduate competent in teaching, clinical work & research activities.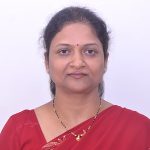 Dr. Swati Setty
Professor & Head
Dr.Swati B.Setty is professor & Head of Dept. of Periodontology at SDM College of Dental Sciences & Hospital, Dharwad. She completed her B.D.S from Govt. Dental College & Hospital Aurangabad, Maharashtra in 1992 & undertook her post graduation in Periodontics from Govt. Dental College & Hospital Nagpur, Maharashtra in 1996.
[show_more more="show more" less="show less"]
She began her career as an Assistant professor in department of Periodontics in S.D.M College of Dental Sciences & Hospital, Dharwad in 1997. She has been a full time faculty in this institution from last 25 years. She is a PG guide and PhD guide. She has been part of many national conferences, workshops & symposia. She is a reviewer for many peer reviewed journals. She also has a number of peer reviewed national & international publications. She worked as the chairperson for PG board of studies, Shri Dharmasthala Manjunatheshwara University, Dharwad. She was the chairperson of research committee of SDM College of Dental Sciences & Hospital, Dharwad. She is also a member of central ethical committee and the editorial board of SDM Trident Journal of Shri Dharmasthala Manjunatheshwara University
[/show_more]
UG Curriculum
The undergraduate training programme commences in the 3rd year with lectures and practical exercises and continues to final year 2nd term.
During one month clinical posting, students have the opportunity of examining the patients and arrive at a diagnosis with the suitable plan treatment
Postgraduate Curriculum
The Post Graduate training programme is of three years duration starting with the training of the post graduate students in non-surgical periodontal therapy and minor surgical procedures.
This is followed by treatment of patients with surgical periodontal therapy with a special emphasis on various regenerative techniques.
Regular seminars and journal club reviews are a part of the postgraduate training programme.
The students are encouraged to attend national and international conferences and present scientific papers and posters.
The post graduate students are also required to submit a library and main dissertation as a partial fulfillment of the M.D.S requirements.
The department also carries out various awareness programmes. Oral hygiene day is celebrated yearly on the 1st of August to commemorate the birth anniversary of Dr.G.B.Shankwalkar. On this day free treatment is meted out to all patients.