Forensic Odontology
Beginning January 2006, the college commenced setting up an exclusive Department of Forensic Odontology as the first of its kind in India. It began with the procurement of basic equipment spanning four years across 2006 and 2009, and included renovation and expansion in 2008. In December 2008, the college made an application to the State Government for recognition as a State Referral Centre for forensic dental cases. Considering no other such facility in the state (or the country), recognising the growing importance of this field, and following numerous scrutiny including a visit by governmental representatives, the college was recognised as a State Referral Centre in October 2010. This paves the way for the government to utilise facilities in the private sector for the benefit of public.
Forensic Casework Consultation
The department has seen a steady rise in forensic consultations and cases referred by the police, district administrative authorities, and private citizens include age-at-death estimation, sex identification of skeletal remains, ageing children and adolescents, bite mark investigation and other identification-related queries.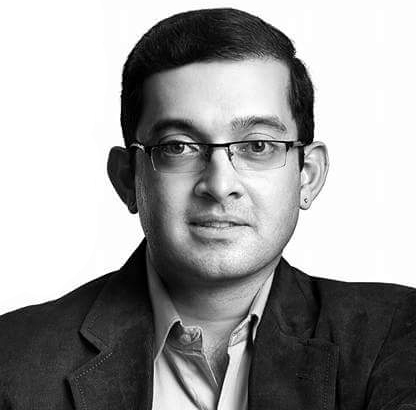 Dr. Ashith B. Acharya
Professor and Head of Department
Dr. Ashith B. Acharya is an Australia-trained forensic odontologist and heads India as first exclusive department of forensic odontology in S.D.M. College of Dental Sciences, Dharwad. He teaches undergraduate students, guides postgraduates in research presentations and MDS dissertations.
Undergraduate (BDS)
As part of the forensic odontology initiative in SDM College of Dental Sciences, a comprehensive undergraduate teaching programme has been in place since 2006. This is in tune with the Dental Council of India and revised curriculum as well as Rajiv Gandhi University of Health Sciences and guidelines. Forensic odontology is covered as part of Oral Pathology (in III BDS) and Oral Medicine and Radiology (in IV BDS). The topics covered include:Introduction to And History of Forensic Dentistry
Introduction to And History of Forensic Dentistry
Post-mortem Comparative Dental Identification
Sex Differences in Tooth Size, Skull and Mandible
Population Variation in Tooth Morphology
Age Estimation from The Teeth
Morphological, Histological and Biochemical Methods
Radiographic and Clinical Methods
Human Bite Mark Investigation
Animal Bite Mark Investigation
Dental Jurisprudence and The Importance of Record-Keeping
Recent Advances in Forensic Odontology
At the end of the teaching programme, the student is expected to develop the following competencies:
Sound knowledge of the theoretical and practical aspects of forensic odontology
Awareness of ethical obligations and legal responsibilities in routine practice and forensic casework
Capable of recognising forensic cases with dental applications when consulted by the police, forensic pathologists, lawyers and associated professionals
Proficient in proper collection of dental evidence related to cases of identification, ethnic and sex differentiation, age estimation and bite marks
Ability to assist in analysis, evaluation, and presentation of dental facts within the realm of law.
In addition, students are encouraged to undertake research in the subject and present the work in conferences and publish the same in peer-reviewed journals of repute. To date, three undergraduate posters have been produced while seven students have been guided in research, all of which have been presented in either national or international dental and forensic conferences.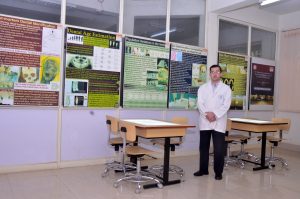 Postgraduate (MDS)
Postgraduates from Oral Pathology and Oral Medicine and Radiology obtain didactic training concurrent to the undergraduate programme.
In addition, postgraduates are also encouraged to undertake research, both as part of conference presentations as well as graduate dissertation.
Two postgraduates, one each from Oral Pathology and Oral Medicine and Radiology, produced theses related to the specialty, both of which have been published in leading dental and forensic journals.
Postgraduates from Prosthodontics and Paediatric Dentistry have also been guided in forensic-related poster presentations.