Public Health Dentistry
The Department of Public Health Dentistry is equipped with state of art dental operatory setup to provide comprehensive oral health care. The Department emphasizes on patient centered practice, policy development and oral health promotional activities. The department also believes and functions to contribute in student training, comprehensive patient care, research and outreach activities. With the mission to serve the underprivileged, department has set up peripheral centers in rural and urban areas of Dharwad district.
Infrastructure :
The department has excellent clinical and research set up, equipped with Loupes, Tobacco breath analyzer, Halimeter, RVG, DIAGNOdent Pen, Rotary Endodontics & Prosthetic Instruments and Portable X-Ray Machine to provide preventive, curative and rehabilitative services. An exclusive cell has been established for Tobacco cessation counseling.
Hi-tech mobile dental bus with two dental chairs, equipment's and emergency kit is available to extend oral health services to the community around Dharwad district.
Key features
Comprehensive Oral Health Care:
The department trains the graduates and post graduates in Comprehensive Oral Health Care which includes preventive, promotive, curative and rehabilitative services.
[show_more more="show more" less="show less"]
Outreach Programs:
With the mission to serve the underprivileged, department has put up special initiatives for setting up peripheral centers in rural and urban areas of Dharwad district. In order to serve the vulnerable groups, various programs like Health Education, Screening & Treatment camps are conducted. The department collaborates with the Governmental and Non-governmental organizations for conducting extensive outreach activities.
Rural and Urban Health Centres:
The department has exclusive urban center at Vidyagiri and rural health center at Yadawad in Dharwad District.
Tobacco Cessation Cell (TCC):
Tobacco cessation counseling clinic was started in the Department of Public Health Dentistry in the year of 2016. The new facility plays a crucial role in helping habitual smokers and tobacco chewers to quit tobacco habit. It is one of the easy and effective ways to treat tobacco use and dependency and it also helps smokers to quit habits.
Research:
The department places special Emphasis on research for the benefit and upliftment of oral health care of society. An exclusive well established research lab at SDM University is available which includes facilities for stem cell research, advanced infrastructure for both basic and translational research.
Doctor of Philosophy Program:
The department provides full time and part time Ph.D. program.
[/show_more]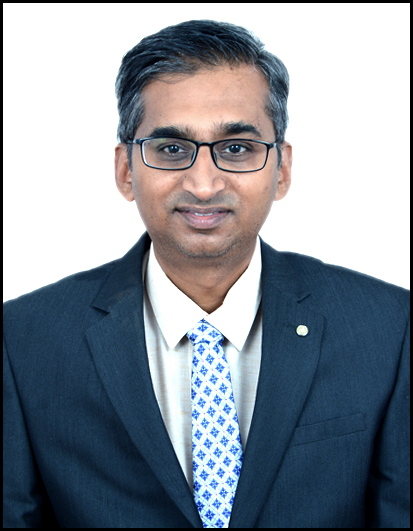 Dr. Ravi Shirahatti
Professor & Head
Dr Ravi is an alumnus of our institution and completed his Bachelor of Dental Surgery at SDM in 2002.  He obtained his Postgraduate degree at KLE Institute of Dental Sciences, Belagavi.
[show_more more="show more" less="show less"]
Apart from Public Health Dentistry, he is also qualified in Health Professions Education at KLE University in collaboration with faculty from University of Illinois, Chicago.  Dr Ravi has been an invited speaker for workshops on research methodology for more than 50 workshops across India. His key areas of guest lectures include literature search, research methodology, research ethics and bio-statistics. Dr Ravi has also been active faculty for teachers training programs of Rajiv Gandhi University of Health sciences, Bangalore and Maharashtra University of Health Sciences, Nashik.  Dr Ravi has more than 25 international publications out of which 12 are indexed in PubMed.  He has also served as Associate Editor of the Journal of Dental Sciences of Rajiv Gandhi University. He has also served as a member of institutional ethics committees of several institutions and has been a reviewer of many national and international journals. He has a keen interest in Indian history, classical music and astronomy as hobbies.
[/show_more]
UG Curriculum
Objectives
Orient students to the profession of dentistry, its development, philosophies and activities related to community oral health promotion.
Develop in students the concept of ethical behaviour and laws that govern the profession.
Stimulate an interest in participating in the community health activities. Theory: 40 Hours
CORE SUBJECTS (MUST KNOW)
Introduction to Dentistry: History of dentistry. Definition, Specialties, Dental education in India, Career perspectives. Dentists Act of 1948, Dental Council of India, Ethics for the dental profession, India Dental Association (3 Hours)
DESIRABLE TO KNOW
Introduction to dentistry: To the newly admitted I year students to familiarize the students to the working of the various branches of dentistry in the college and hospital. (Demonstration)
Biostatistics: Introduction, Application in Dentistry – Measures of Central Tendency, Mean and Standard Deviation, Normal Curve, Presentation of data., Sampling techniques. Tests of Significance, Confidence limits. (6 Hours)
[show_more more="show more" less="show less"]
MUST KNOW
Public Health: Definition, concepts and Philosophy of Public health. History of Public Health in India, Health Care Delivery in India, Primary Health Care, National Health Policy, National Health Programs, (3 Hours)
DESIRABLE TO KNOW
Public Health -aspects of Water-Purification, Norms of Potability.
Sanitation– Disposal of Waste – Hospital and Dental Clinic.
Administrative set up -at the State and Central Government.
MUST KNOW
General Epidemiology-Introduction, Definition, Aims and Objectives, Principles, different Studies, epidemiological triad. Steps in Epidemiological investigation. Uses of Epidemiology. (3 Hours)
Health Education– Definition, Aims and Objectives, Principles, Methods, Barriers and Mass media used. (2 Hours)
MUST KNOW
Public Health Dentistry:
Introduction, Definition, History, Aims and Objectives, differences between Clinical dentistry and Public Health Dentistry, Procedural Steps in Dental Public Health, functions of the public health dentist. (2 Hours)
Surveying : Need, Aims of a Survey, Planning, Analysis of Survey Data, Units of measurement (indices). Indices Used in Surveys, Oral health Surveys – Basic Methods (WHO), WHO data bank on oral diseases. (3 Hours)
Dental Person Power: Planning, Types, Needs and Development of Dental Personnel, Dentist Population Ratio, Dental Auxiliary, Utilization. (2 Hours)
Oral Health Care Delivery Systems: in India and other countries, (1 Hour)
National Oral Health Policy: Need, Importance and Content. (1 Hour)
Payment for Dental Care School Oral Health Program: Aims and Objectives, Planning and Development of Resources, Concept of Incremental Dental Care, School Dental Health Education, School based Preventive Program. (2 Hours)
MUST KNOW
Preventive Dentistry: Definition, Levels of Prevention, Concept of Prevention at Individual and Community Level, Specific measure against Oral diseases – Community Water Fluoridation, Milk and Salt Fluoridation, Topical application, fissure Sealants and Vaccines etc. Preventive of periodontal diseases. Oral Cancer, HIV and Hepatitis (5 Hours)
DESIRABLE TO KNOW
Cost Benefit Analysis – of various preventive measures and evaluation.
MUST KNOW
Social Sciences: Definition of Community, Structure, Importance of Social Sciences related to Oral Health, Urban and Rural Communities, Toboos related to Oral Health, Role of Social Scientist in designing Dental public health programs (prevention and control of diseases – health education). (3 Hours)
DESIRABLE TO KNOW
Community socio-economic aspects: as related to Oral Health, Culture, Social Stratification, Intersectoral Co-ordination in improving health and Oral health.
MUST KNOW
Dental practice management: Areas for consideration – planning, finance, setting up of fees, quality care, records, Legal implications. Consumer related aspects. (4 Hours)
Practicals/Clinicals/Field Programme: 150 Hours
These exercises are designed to help the student in III and IV year – PART I
Understand the community aspects of dentistry
To take up leadership role in solving community oral health problems.
EXERCISES
Collection of statistical data (demographic) on population in India, birth rates, morbidity and mortality, literacy, per capita income etc.
Incidence and prevalence of common oral diseases like dental caries, periodontal diseases, oral cancer, fluorosis at national and international levels.
Preparation of oral health education material – posters, models, .slides, lectures, play acting skills etc.
Oral health status assessment of the community using indices and WHO basic oral health survey methods.
Exploring and planning setting up of private dental clinics in rural, semi urban and urban locations, availment of finances for dental practice – preparing project reports.
Visit to primary health centre to acquaint with activities of primary health care delivery – prepare a report.
Visit a water purification plant / public health laboratory / centre for treatment of wastes and sewage water – prepare a report.
Visit to schools – to assess oral health status of school children, emergency treatment and health education including possible preventive care at school (tooth brushing technique demonstration and oral rinse program etc.)
Visit to institution for the care of handicapped physically, mentally, or medically compromised patients.
Preventive dentistry : in the department – application of pit and fissure sealants, fluoride gel application procedures A.R.T. at least 2 patients
The colleges are encouraged to involve in the N.S.S. programmes for college students for carrying our social work in rural areas.
Maintain a Record Book – duly signed as to progress of the student by the Head of the Department
Suggested Internship Programme in Community Dentistry
I. At the College: Students are posted to the department to get training in dental practice management
Total oral health care approach – (in order to prepare the new graduates in their approach to diagnosis, treatment planning, cost of treatment, provision of treatment on schedule, recall – maintenance of records, etc.) At least 10 patients (both children and adults of all types) Posting for atleast 1 month.
The practice of chair side preventive dentistry including oral health education.
II. At the Community Oral Health Care Centre (Adopted by Dental College in Rural Areas) Graduates posted at least 1 month to familiarize in:
Survey methods, analysis and presentation of oral health assessment of School children and community independently using WHO basic oral health survey methods.
Participation in rural oral health education programme.
Stay in the village to understand the problems and life in rural areas.
lll DESIRABLE: Learning the use of computers – at least basic programmes.
[/show_more]
Postgraduate Curriculum
Objectives
At the end of 3 years of training the candidate should be able to:
Knowledge
Apply basic sciences knowledge regarding etiology, diagnosis and management of the prevention, promotion and treatment of all the oral conditions at the individual and community level.
Identify social, economic, environmental and emotional determinants in a given individual patient or a community for the purpose of planning and execution of Community Oral Health Program.
Ability to conduct Oral Health Surveys in order to identify all the oral health problems attesting the community and find solutions using multi – disciplinary approach.
Ability to act as a consultant in community Oral Health, teach, guide and take part in research (both basic and clinical), present and publish the outcome at various scientific conferences and journals, both national and international level.
Skills
The candidate should be able to
Take history, conduct clinical examination including all diagnostic procedures to arrive at diagnosis at the individual level and conduct survey of the community at state and national level of all conditions related to oral health to arrive at community diagnosis.
Plan and perform all necessary treatment, prevention and promotion of Oral Health at the individual and community level.
Plan appropriate Community Oral Health Program, conduct the program and evaluate, at the community level.
Ability to make use of knowledge of epidemiology to identify causes and plan appropriate preventive and control measures.
Develop appropriate person power at various levels and their effective utilization.
Conduct survey and use appropriate methods to impart Oral Health Education.
Develop ways of helping the community towards easy payment plan, and followed by evaluation for their oral health care needs.
Develop the planning, implementation, evaluation and administrative skills to carry out successful community Oral Health Programs.
Values:
Adopt ethical principles in all aspects of Community Oral Health Activities.
To apply ethical and moral standards while carrying out epidemiological researches.
Develop communication skills, in particular to explain the causes and prevention of oral diseases to the patient.
Be humble and accept the limitations in his knowledge and skill and to ask for help from colleagues when needed and promote teamwork approach.
Respect patient's rights and privileges including patients right to information and right to seek a second opinion